Products of the Month
January February March April May July
August September October November December
January 2021:
Fasst Company Flexx Bars:
Great product that helps absorb the hard hits and some vibration. I shattered the radius bone in my right arm in 2010. Got a plate, seven screws, and six months for it to heal up. This resulted in not being able to turn my palm up and a wrist that gets sore from some limited movement. I've also sprained both wrists multiple times over the years which lead to not being able to hold on towards the end of races.
I wore wrist braces for years and finally gave the Flexx Bars a try and what a difference. Haven't wore wrist braces since and I'm able to finish races without a ton of wrist and hand pain anymore. Definitely worth the price and makes for a much better ride experience.
Couple perks of the bars:
* They offer an enduro model that is already cut down to 31", also offers more room for levers, start button, etc.
* They offer different heights and bends to accommodate all riders. I run the enduro 10 degree model. I don't like much sweep because of wrist and these work great.
* They offer models to accommodate steering stablizers.
* They are adjustable in terms of how much damping you prefer. They come with different elastomers so you can "tune" them for both rebound and compression. The come with Red which is the hardest, Yellow which is medium, and Blue is the softest. I run Red on rebound and Yellow on compression.
* They can be rebuilt with new elastomers and bushings in the pivots. Very easy to do as well.
Couple downsides to the bars:
* When running full wrap around brush guards it will wear the bushings in the pivots faster. You won't notice it when the brush guards are installed but take them off and you'll notice the pivots feel loose.
* Some riders say they are heavy. They are heavier then a standard bar but the benefit outweighs the weight.
* Tying down a bike is a little hard since you don't want to hook on the bar in the area that can compress. Two options are to go through the fork tubes or use Moose Racing strap ring mounts (see below for a link).
Products to use with Fasst Flexx Bars:
* Enduro Engineering Brush Guards: They make ones specific for the Flexx Bars and are the only way to go.
* Moose Racing or G2 threaded bar Inserts: These are good for any bar and the only way to go for brush guard mounting. They won't come loose like the wedge mounts do. Also for open end brush deflectors you can also get a kit that includes an end to screw on that will protect your grip.
* Moose Racing strap ring mounts: With these you install on your triple clamp pinch bolts. The you can use tie downs connected to them instead of the bar area. Another good item even if you don't use Flexx Bars
Pictures of all products:
Standard Flexx Bars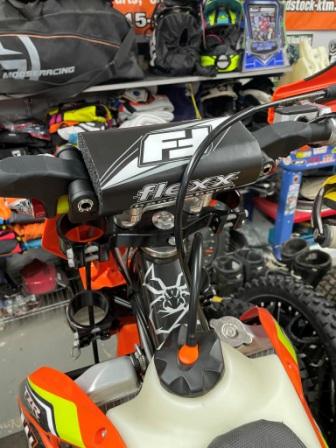 Flexx Bars w/Stabilizer Cross Bar - also an accessory mount (Tether for Ice Racing Mounted)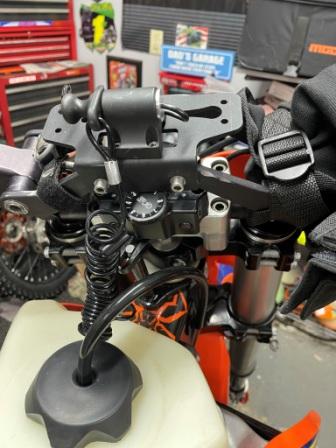 My Elastomer Setup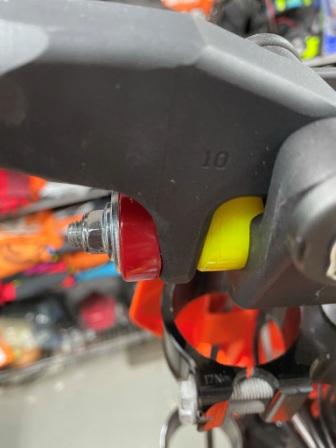 Moose Racing / G2 Threaded Bar Ends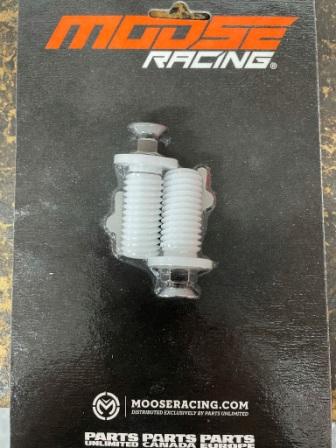 G2 Bar End Grip Protector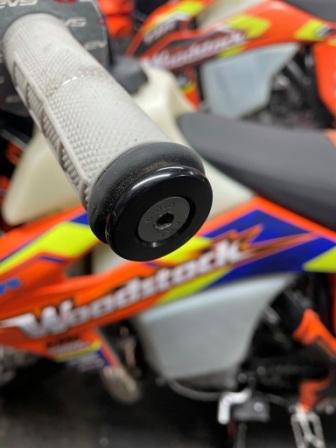 Moose Racing Strap Ring Mounts