District 17 Top Ten Challenge Information
The Top Ten Challenge is for District 17 Enduro Riders that finish in the Top Ten Overall in the A or B Class. Points are kept on riders overall finishes at each event and points are awarded on the AMA 30 point schedule. What makes the Top Ten Challenge special, the awards. The Top Ten finishers in the Overall A and Overall B will get a special award each year. Typically the awards will have your name and overall postion listed on it. The awards are meant to be useful, such as enduro jackets, bike stands, gear bags, etc. The 2009 and 2010 season the Top Ten Challange did not happen due to a lack of a sponsor.
The Top Ten Challenge was dropped in 2014 due to lack of support from outside sponsors.
2013 Top Ten Challenge Sponsor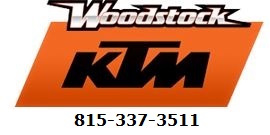 2013 Award: Klim Inferno jacket, All will have name and finish embroided on them
Overall A
Overall B
Place
Name
Total Points
Place
Name
Total Points
1
Anthony Krivi
226
1
Jared Hall
174
2
Ryan Moss
176
2
Steve Fabrizius
150
3
Chase Robinson
82
3
Kurt Marsan
106
4
Jeff Fredette
76
4
Blake Ryan
85
5
Rob McGee
66
5
Joey Frey
84
6
Dave Edsall
65
6
James Caneterbury
79
7
Tom Elliott
58
7
Andrew Ridenour
74
8
Paul Fabrizius
57
8
Greg Cooke
60
9
Mike Schramer
57
9
Bill Elliott
59
10
Matt Adams
37
10
Stan Szlachciuk
52
2011 Top Ten Challenge Sponsor

2011 Award: Moose Racing travel bag - Overall A and B winner will get a Moose Roller Bag - All will have name and finish embroided on them
Overall A
Overall B
Place
Name
Total Points
Place
Name
Total Points
1
Jeff Fredette
226.4
1
Danny Nelson
184
2
Pete Laubmeier
153
2
Anthony Krivi
163
3
Tim Taber
136
3
Paul Fabrizius
135
4
Heath Drone
92
4
Nick Eckermann
112
5
Kiel Mueller
89
5
Curt Schomberg
104
6
John Ryan
88.3
6
Ryan Gusewelle
101
7
Brian Neihaus
84
7
Bill Elliot
67.4
8
Ryan Moss
74
8
Steve Fabrizius
59
9
Bryan Kalaher
74
9
Austin Sanders
55
10
Jason Kauzlarich
66
10
Kurt Marsan
54
2008 Top Ten Challenge Sponsor
Kishwaukee Riders M/C
2008 Award: Moose Racing travel bag with name and finish embroider on them
2008 Top Ten Challenge Winners
Overall A
Overall B
Place
Points
Name
Place
Points
Name
1
226
Jeff Fredette
1
180
Chase Robinson
2
224
Ryan Moss
2
119
Clinton Pherigo
3
220
Daniel Janus
3
96
Justin Redell
4
141
Kiel Mueller
4
90
John Hardin
5
111
Heath Drone
5
67
Brad Knisely
6
108
Scott Hofmann
6
52
Curt Herbert
7
96
Jared Parker
7
51
Bill Elliot
8
94
Chris Huffman
8
45
Colton Edsall
9
94
Brian Neihaus
9
45
Ken Mckeever
10
77
Pete Laubmeier
10
44
Dennis Sanders
2007 Top Ten Challenge Sponsor
Kishwaukee Riders M/C
2007 Award: Moose Racing bike stand with name and finish stickered on them
2007 Top Ten Challenge Winners
Overall A
Overall B
Place
Points
Name
Place
Points
Name
1
253
Jeff Fredette
1
225
Chris Huffman
2
218
Daniel Janus
2
182
Scott Mertes
3
214
Ryan Moss
3
146
Darren Morgan
4
173
Kiel Mueller
4
79
Coltan Edsall
5
113
Brian Niehaus
5
54
Adam Vanodorp
6
103
Scott Hoffman
6
49
Dean Fiene
7
75
Pete Laubmeier
7
44
Dennis Sanders
8
65
Rob McGee
8
36
Dean Lukey
9
57
Larry Berquist
9
34
Neal Haarman
10
56
Jeff Kaylor
10
25
Brent Jones
2006 Top Ten Challenge Sponsor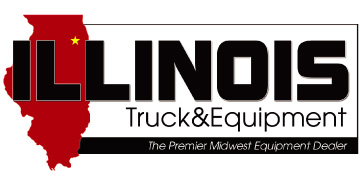 2006 Award: Moose XCR Jacket with name and finish embroider on them
2006 Top Ten Challenge Winners
Overall A
Overall B
Place
Points
Name
Place
Points
Name
1
267
Jeff Fredette
1
195
Chris Huffman
2
218
Ben Schafer
2
189
Colton Edsall
3
205
Ryan Moss
3
118
Roger Devore
4
130
Daniel Janus
4
114
Darren Morgan
5
125
Rob McGee
5
104
Tom Elliott
6
120
Scott Hofmann
6
101
William Severance
7
105
Matt Adams
7
98
Tim Ryan
8
104
Brian Niehaus
8
98
Charles Hoorman
9
85
Kiel Mueller
9
95
Mike Maurer
10
81
Dave Edsall
10
71
John Hardin